With Medikin Online you would pay between 0.5 up to 2.0 cents per line for using the ASP platform. Other serious and established ASP players in the industry are charging between 2.0 - 3.5 CPL depending on volume and commitment. At Medikin your per-line-charge could go down as far as 0.5 CPL, if you would commit to a large volume account.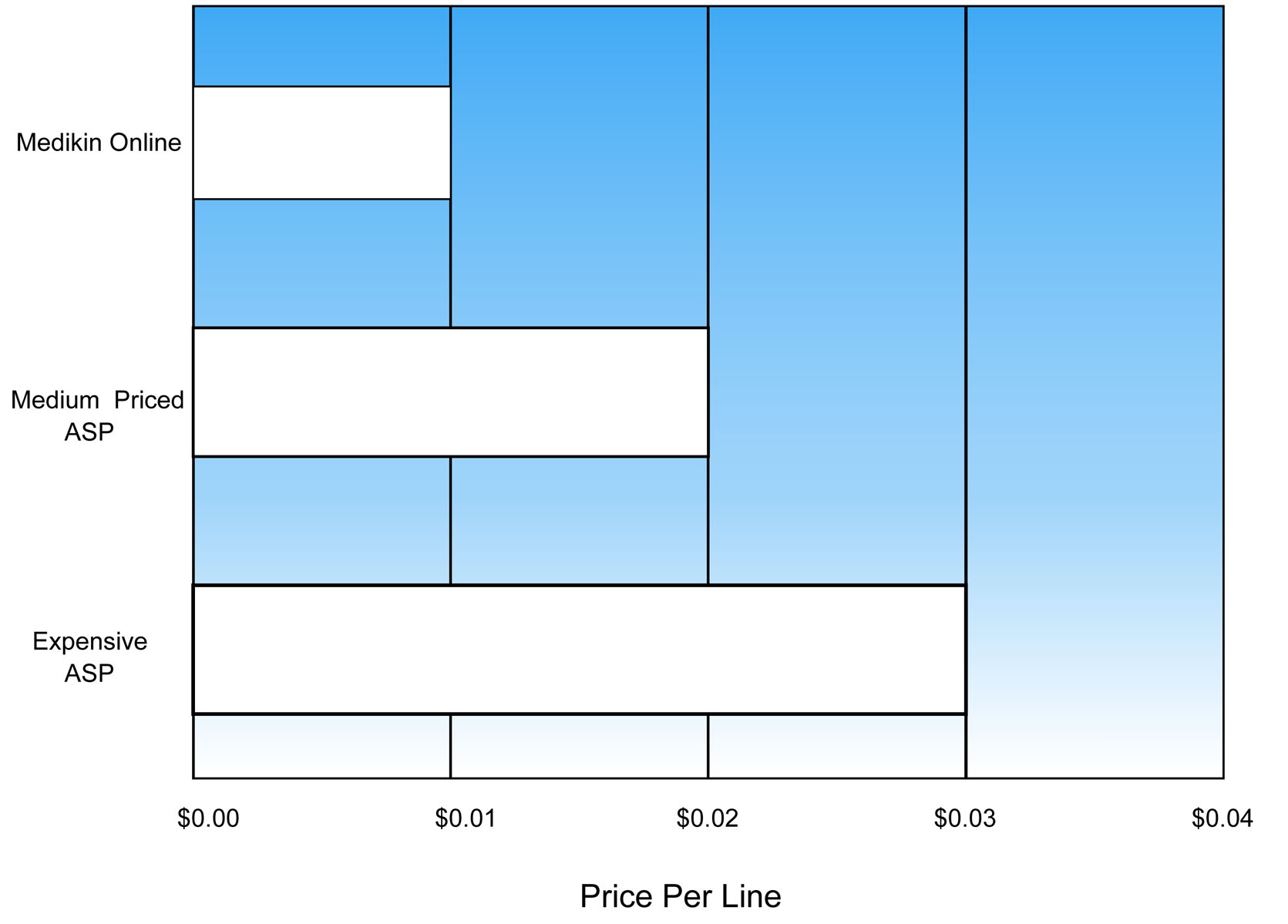 Source: Medikin's Research Team and client feedback


For a detailed Price Quote, please contact Medikin Sales.